Soap Dispenser Installation and Maintenance Services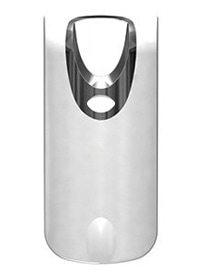 Spending a day at work means a full interaction with bacteria. One way to protect your employees, customers and clients from sickness and bacteria-exposure is to own a complete soap service.
At Adelaide Washroom Services, you can find a viable solution to protecting your people. Our soap and dispensers services offer a reliable platform for commercial properties.
Whether you need a soap service for the washroom or the kitchen of your business, we provide a highly efficient anti-bacteria soap kept in a secure and digitalised dispenser.
Easy to Use, Powerful to Protect: When we say we have a complete soap service, we really mean it. We offer both a stylish dispenser and a soap product that takes care of your skin. Our soaps don't dry the skin and don't harm it. Furthermore, the dispenser comes in a simple and efficient design that fits in any washroom or kitchen, complements the interior looks of the room and offers a strong hygiene barrier.
Our soap services and dispensers boast the following:
Tamper-proof, efficient push-system design
Quick refill with no-contamination option
PH-safe soaps that don't cause dry skin
Multiple soap options with different fragrances
You can choose between a variety of soaps and fragrances, and we have foam or spray soap options plus anti-bacterial or liquid hand soaps. All soaps are provided by high-quality manufacturers that work according to international health standards.
Why use our soap services and dispensers?
Did you know that:
80% of contagious diseases travel by touch (any kind of touch)
Wet or humid hands spread bacteria 1,000x more than dry hands
Recommended washing time is between 15-30 seconds
Most employee sicknesses are due to inappropriate hand washing
​Our soaps create a safe barrier around your hands and our washroom devices dry the skin rapidly with our range of paper product dispensers, go hand in hand with our soap service (no pun intended)!
Choose the safe way for your your business with our soap dispenser solutions. Contact us today to find out more, plus get a free on-site audit to see how much we can improve your washroom services whilst saving your business money!