Paper Product Dispensers – Quality Towel and Toilet Paper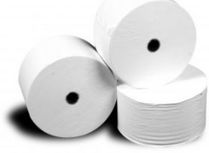 At Adelaide Washroom Services, you have the possibility to stock up and never run out of washroom accessories. We offer hygiene consumables and fitting devices that ensure a safe and easy use. All our devices are designed to fit any modern and clean washroom, be it for business or personal use. We have a wide range of paper products made from eco-friendly materials that are smooth against the skin.
Our paper products such as toilet tissue, hand towels and facial tissues come in especially tailored quantities that allow you to choose how many rolls you need. Moreover, they are made of super-absorbent fabric that leaves the dry skin but not hurt.
Also, our toilet paper comes in 4 different rolls from which you can choose the one you like best. Choose between: Jumbo Roll, Folded, Mini Jumbo Roll or Conventional Roll with no worry because we have fitting dispensers for each type. All types of toilet paper follow a cost-effective dimension available for high usage and last for longer periods of time, being complemented by paper product dispensers of high-quality and durability.
Paper product dispensers – A top notch sanitary service
Our paper product dispensers are designed to fit any place and suit any taste, be it extravagant or minimalist. They don't only create a strong alliance with our hygiene consumables, but they also sustain a cost-effective solution for your washroom.
The paper product dispensers available through our company come with matching accessories, so you don't have to worry about finding the right tools. We create your entire washroom service from head to toe. We also like to keep it clean and shiny.
Touch-free paper towel dispenser + waste disposal bin
Slim line lockable hand towel dispenser
Jumbo toilet roll holders
Dual and triple line toilet roll holders
The toilet roll holders are paper product dispensers that are available in both plastic and stainless steel models.
​
Contact us – your local washroom services experts and choose your favourite dispenser that matches the washroom at your premises.