Sanitary Disposal Bins and Feminine hygiene Services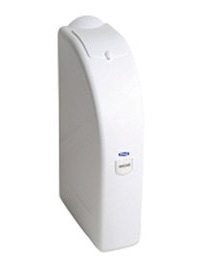 With an extremely refined design our sanitary units offer a clean, modern and high-quality safety for your hygiene. Washrooms don't have to be a troublesome area. They can be top-notch, modern, extremely hygienic and beautifully perfumed.
Our sanitary units and disposals guarantee a high-security prison for bad odours, unaesthetic objects and unprofessional sights.
Our sanitary units and disposal are the best because:
We offer a customer-focused service that can be adjusted according to your particular needs. Our products are designed to provide customers with a cost-effective and hygienic solution.
Receive today the guarantee for tomorrow:
Customised equipment to specific location measurements;
Sanitary Unites and disposals designed on EPA standards;
A highly-qualified team with expert waste removal;
Naturally odorized devices that are eco-friendly;
Our availability depends on your desires. We can program sanitary complete services according to your schedule.
Our Sanitary Units and Disposal Services follow the principles of:
hygiene, comfort, elegance and subtlety. We offer sanitary units and disposals that keep the place tidy, blocking the odour and avoiding the creation of unpleasant sceneries.
No one will actually know where you keep the disposal devices until they ask you about it. Our sanitary devices have a well-organised design that is easy to use and to clean. They occupy little space and look amazing.
Make sure your business is clean and good-looking with these high-quality sanitary devices and disposals. We have a wide collection of washroom and sanitary services including hand sanitisers that protect the skin and follow eco-friendly principles.
Enquire today! You will receive a complete sanitary team at your service plus a dependable collection of products tailored to your needs.
Contact us for a detailed consultation on the service of your choice! We are always available for your call.