Adelaide Washroom and Hygiene Services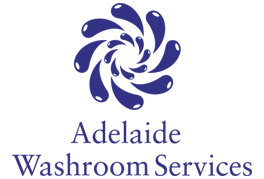 When was the last time you assessed your washroom services and hygiene products on your premises? Our current free onsite audit valued at $127 will give you a better understanding on how we can revamp and implement a quality cost effective solution for your hygiene and sanitary waste management for your washroom.
Don't allow your washrooms to run at risk with poor hygiene standards. It can potentially lead to virus, infection and sickness amongst your visitors, customers as well as employees. Leave your washroom hygiene standards in the hands of the experts at Adelaide Washroom Services. Our tailored approach helps us understand the environment and what is most suitable for your washroom areas, to ultimately deliver the right system at the right price whilst maintaining the highest hygiene quality control and standards.
The workplace requires a certain level of expectations when it comes to the hygiene standards and the area can become compromised with cross contamination very quickly if the right systems are not in place. For example, microorganisms and airborne pathogens thrive in enclosed moist environments, and that is exactly where our product range tackles this battle head on, especially in the high flow areas.
Washroom up keep and maintenance is an absolute necessity to maintain a healthy wellbeing and well respected work place environment. In order to maintain a quality washroom we provide our clients with a comprehensive list of services and products specific to the particular washroom area. We can tailor the installation process of dispensers and hardware, as well as maintaining regular service and checks on all the devices to make sure the environment is hygienically friendly all year around.
We are proud of supplying highly effective washroom and hygiene solutions, and are supported by our fully trained and qualified professional service technicians, who ensure that we offer localised services of the highest quality in line with industry best practice standards.
Excellent hygiene is a key component of a happy, healthy business. We will handle all your washroom needs offering complete hygiene solutions tailored to your business needs, so you can focus on your business activities.
When was the last time you reviewed your washroom, hygiene and sanitary waste management solutions? The industry has recently undergone advancements in technology which can actually save your business money whilst maintaining a cleaner and healthier environment. Sometimes the simple things like an aromatic bathroom and easy to use dispensers can make all the difference in your washroom.
Check out our current specials and offers we have running this year. Here is a closer look at our on site audit valued at $127. We believe it is the most comprehensive consultation you will receive in Adelaide. We take the time to analyse every component of your washroom. If you have already been using washroom services for some time and have not had a recent update, we can show you how to cut costs and start saving instantly while also increasing your hygiene standards.
If your business is looking for a quality and cost effective washroom services for your new premises, we will show you how. Our team will put together for you a comprehensive cost forecast and structure your washrooms to get the most out of the space creating an efficient practical and hygienically safe environment. Call us any time during regular business hours to see how we can help. In special circumstances, we are also available around the clock to assist in your new set up.
We offer a wide variety of washroom, hygiene and sanitary services. Take a look at some of the services below:
Free washroom consultation and audit: We undertake comprehensive site audits, to ensure that our advice regarding product and service selection is accurate and based on actual need. Get a FREE Audit valued @$127. Call us, or fill out the form on our website.
Air freshener services: A clean vibrant aroma can make all the different on your premises, eliminating bad odour and giving a warming fragrance. Our air freshener dispensers are digitally programable to your fragrance requirements and specifications with regards to size and style.
See more of all our services overview below…